The America's Beauty Show, which took place at the McCormick Center in Chicago was the place to be this past weekend for salon professionals and beauty aficionados alike. Jam-packed with exhibits, educational training courses, new product launches, and celebrity appearances, there was never a dull moment and Hair's the Bling was excited (as always) to partake in the weekend's events.
Hair's the Bling was there with So.Cap.USA showcasing the art of add-in hair and one lucky stylist won $1000 worth of So.Cap.USA products and a private 1-on-1 training session with Nicholas French!
We also teamed up with All-Nutrient to spotlight their exclusive organic hair color. As always, we had a blast with the All-Nutrient artistic team!
Here are some of the Highlights of the past weekend: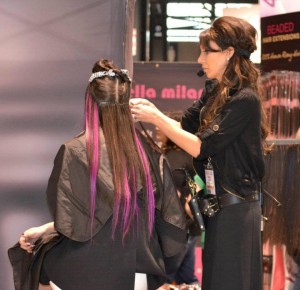 *Demonstrating the art of All-Nutrient hair extensions – how they can add length and color without damaging your client's own hair.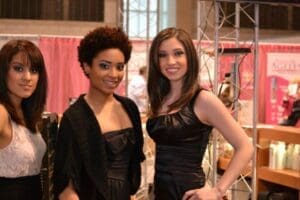 *Beautiful hair models for All-Nutrient organic hair color.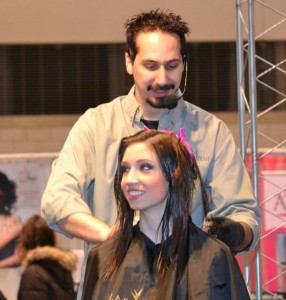 * Our very own Eddie Ohanian, doing a demo for the excited crowds at ABS 2012.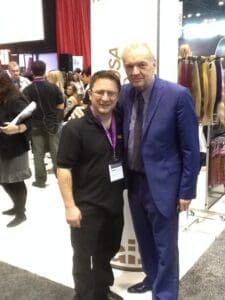 *Nicholas French even stopped by to say hello! (Photographed here with Hair's the Bling's owner and president, Darren Stork).
*Nicholas French with the So.Cap team!
Check out the rest of our ABS 2012 photo album on Facebook! Also, if you saw us at ABS this year, make sure to attend one of our upcoming training courses geared to making you a more successful salon owner/ stylist!