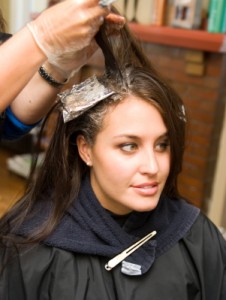 We've talked about it before on this very site, how the newest trends in celebrity hair drive everyone else to make new hair choices.  Whether it is newest trends in hair extensions that celebrities are creating waves with, or drastic switches in hair color, what goes on in Hollywood influences smaller salons all across the country.
We've already discussed some of the more popular hair extension trends, now let's focus on the decade of hair color trends.  Many celebrities go through radical hair color changes, somehow making each look more glamorous and attractive than the previous.  We just found a brilliant article that's filled with a slideshow of over 60 images over the last 10 years.
Now you can follow everyone from Victoria Beckham to Sarah Jessica Parker to Mischa Barton, seeing exactly when and why they went from their natural shades, to some of their most shocking color trends – seeing what worked and what so clearly didn't.  Sound off, we'd love to know your thoughts on what hair color works best for celebrities, and which look you'd most like to try!
To learn more about the latest hair color or hair extension trends and techniques for men and women, check out one of our upcoming hair extension educational classes near you.  Plus, you should follow us on Twitter and Facebook today.