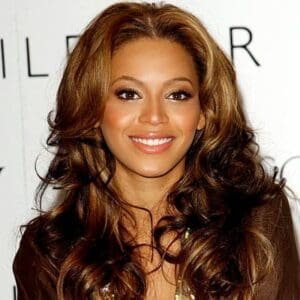 Valentine's Day is special; some people get roses, some get proposals, and the smartest use it as an excuse to get dressed up and do something out of the ordinary…especially when it comes to hair!
Whether you style it yourself, schedule an appointment with your stylist, wear an up-do, or wear your hair long and luxurious, make sure to treat yourself this Valentine's Day to a hairstyle that is out of the ordinary.
Since curls are infinitely sexy and a timeless classic, here are our top tips to keeping your curls sexy this Valentine's Day:
Moisturize! Especially for naturally curly hair, dehydrated locks lack that extra oomph. Apply a deep moisture mask to hair this weekend to prep it for your big night out. When you are getting ready on the day of, make sure to use a leave-in conditioner that will provide extra hydration for your hair before using heat tools.
Start with Dirty Hair! Okay, so not necessarily dirty, but one day old hair will hold your style and maintain its volume much better than squeaky clean locks. If you don't like the idea of forgoing your washing, use a dry shampoo the day before which will thoroughly cleanse, while it gives your roots an extra lift.
Shine, Shine, Shine! Nothing cheapens curls like dull, lifeless ringlets. Give your style a breath of fresh air by finishing it off with a serum or spray that will make it shine without adding weight.
Get Innovative! A curling iron is not the only way to get sexy curls! In fact, hot rollers are an excellent way to get loose, sexy curls that you can leave in to "set" while you do your makeup and get dressed for the evening. A flat iron is also another way to get sexy curls or loose, spiraling waves. However, make sure you are using a high quality flat iron when creating curls or else you will fry your hair!
Plan for a Touch-Up! Let's face it, even the ladies of the red carpet have stylists at their disposal for on-the-go touch-ups. So why shouldn't you plan ahead as well? Carry a small cosmetic bag with you on your big night that has all of the essentials: Bobby pins, hair spray, texturizing cream, and a pick for backcombing.
What kind of Valentine's Day style are you planning? Sound off in the comments about what you have planned!