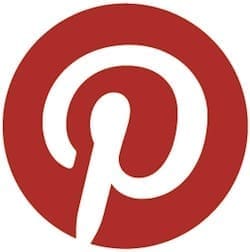 Being in a creative industry, it is easy to lose hours creating boards and gleaning inspiration from "pins" on the online scrapbooking site, Pinterest. Not only is this a great way to get your creative juices flowing, but this is a great way to showcase your salon's cut, color, and hair extension services while you engage your clients.
Not only does Pinterest cater to an audience who can appreciate all things hair, beauty and fashion related, but it's primary market is made up mainly of women ages 24 – 44. And to top it off, Pinterest has grown 4000% in the last 6 months – making it the hottest new social media site these days!
Get started using Pinterest with a few simple ideas:
1. Host online Contests – Engage your clients by holding online contests to see who can come up with the most creative hairstyle or beauty look. There is a setting on Pinterest to allow others to add pins to your inspiration boards – for contests this is a great way to make a collaborative effort. To reward the winner, offer a specialty gift basket with samples and products or a discount on their next service/purchase.
2. Share client services on Inspiration Boards – Seperate boards into "updos", "long and luxurious", "Hair Extensions", etc. And get creative! Display your work AND makes your client feel special at the same time. This works well for promoting hair extensions, because it acts as an online portfolio for clients to see your work before they make the commitment.
3. Create boards to showcase the season's trends – Share the latest trends with your clients before they ever even walk into your salon. That way, if they are unsure of what they want to do in terms of cut/color, they can browse online before their next appointment.
4. Don't forget to Share Videos – While pictures are great to share on Pinterest, videos are an even better way to keep your followers engaged and interested in your content. Posting tutorials, DIY videos, and vlogs are just some of the great ideas to help you get the most out of your Pinterest account. Make it fun – get each stylist in your salon to post a brief vlog to share tips and trends with their clientele.
5. Link your Spa/Salon's other social media sites with Pinterest – If you don't, your clients may not even know you are on the site!
For more tips on using Pinterest to promote your salon/spa: