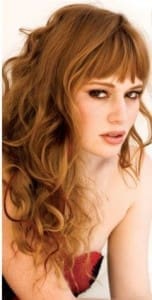 We are excited to bring you C.E.U. Hours Day on September 19th at the Chicago O'Hare Marriott where you will have the chance to join us for one class, multiple classes, or a full day of industry innovation and new techniques.
Register before September 2nd and receive $10 off your training:
9 – 11 AM Hair Smoothing – 1 C.E.U Hour – Learn how to smooth and calm frizz without using harsh chemicals with this organic hair smoothing treatment.
11-12 PM Vibrant Hair Coloring – 1 C.E.U. Hour – This class will change your understanding of hair color. It is organic, covers 100% of grays, and leaves hair healthier than before it was colored.
1-2 PM Extensives Class – 1 C.E.U. Hour – Learn to apply these 100% human hair extensions – they last about 8 to 10 weeks, they are easily removed, and they are resusable.
2 – 4 PM The Art of Foiling – 2 C.E.U Hours – Learn four innovative ways to make your process more efficient and profit-driving. You will master the following techniques using All-Nutrient's organic haircolor:
Butterfly Foiling
Wet on Wet Foiling
Halo Foiling
Wet T-Foiling
4 – 6 PM Ergo Training – 2 C.E.U. Hours – This class teaches you how to "wow" your clients and leave them with the perfect finishing touches. Learn how to create show-stopping volume, section hair more efficiently, and style curly hair like a pro.
Register today to save $10 on 2 hours, 4 hours, or a full day of C.E.U. hours!