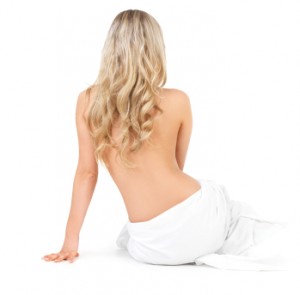 Summer heat and humidity is just as harmful on your hair as harsh winter weather.
For those of you with curly or wavy hair, summer weather can mean a constant battle against frizz and brittle hair.
For pool side loungers, summer means chlorine and SPF build up which causes breakage and dull, lifeless hair.
No matter what your concerns are, there is a DIY hair mask for you that will improve the overall health and appearance of your hair:
Homemade Clarifying Mask: Mix in a bowl 2 tbls. Vodka, 2 tbls. honey, 1 egg yolk,  and ½ ripe avocado. Once ingredients are fully mixed, apply an even layer over your whole head and let it sit for 20 minutes before washing. This is a great mask for removing build up of dirt, oil, chlorine, and hard water minerals from the hair. For blondes, this mask rejuvenates hair color and brings out your natural highlights.
Sunburn-Soothing Mask: Mix together ½ banana, ¼ avocado, 1/4 tbls. olive oil, and 1 tbls. yogurt. Cover hair with a shower cap and let mask penetrate your dry or sunburned scalp for 20 minutes before rinsing thoroughly.
Frizz Eliminating Mask: ½ cup of mayo mixed with an essential oil of your choice (the scent of the oil will minimize the smell of the mayo). Mayo works wonders at eradicating frizz and keeping hair shiny and healthy.
Recipe for Shiny, Silky Hair: 1 egg white, ¼ cup yogurt, ¼ cup of mayo mixed together. This hair mask repairs frizzy, sun-damaged hair and transforms it in to sexy, shiny beach-worthy locks.
Whatever your summer hair concern, try out one of these hair masks weekly to notice a dramatic difference in your hair. For long term beach-sexy hair, try All-Nutrient's Keratin+ Smoothing Treatment, the natural and 100% formaldehyde free way to go from frizzy to fabulous.
For your daily dose of hair and beauty make sure to follow us on Facebook and Twitter!